About YourBack Chiropractic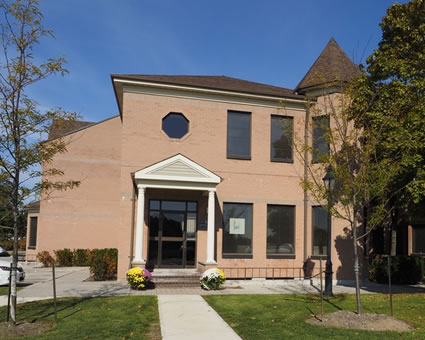 At YourBack Chiropractic, we understand that living with pain and other symptoms is detrimental to your quality of life. You may have spent years trying to manage the discomfort on your own or worked with numerous doctors to find relief, only to be disappointed after months and months of tests and treatments. We have also met with people whose physicians have dismissed their concerns. You will find a different experience at our practice. At our practice, you will find people who truly care and take the time to help you in every way that you deserve.
Our Philosophy
Dr. Andersen invests a great deal of time into the discovery process for each of her patients. She looks for the root cause of your symptoms, explains her findings, and describes how her recommendations will provide the long-term relief you desire. Your body has an amazing ability to heal itself, and Dr. Andersen's role is to address any issues that are preventing this from happening.
Individualized Chiropractic Care
Dr. Andersen is skilled in several techniques for her treatments, some of which are not widely used in the Mississauga area despite the effectiveness and comfort for patients of all ages. She tailors the treatment plan to the individual person. She spends a great deal of time getting to know you, your body, and how your symptoms affect your well-being. Her patients love how she shares her findings during each visit and helps them make informed decisions about their care and treatment.
MEET DR. ANDERSEN »
The Practice
Free 15-minute consultations to meet Dr. Andersen
Plenty of parking
Accessible by public transportation
Schedule Your Appointment Today!
Are you ready to feel better physically and improve your quality of life? Call us today at (905) 281-8282 to schedule an appointment with Dr. Andersen.

About YourBack Chiropractic | (905) 281-8282