YourBack Chiropractic Reviews
What Our Mississauga Patients Say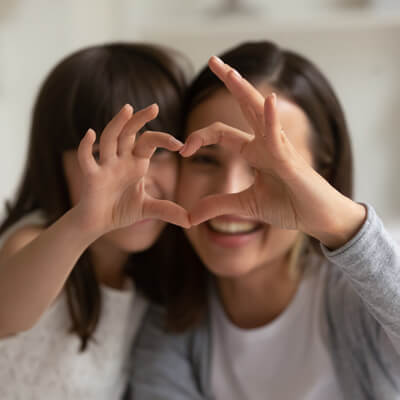 At YourBack Chiropractic we love when patients share with us their feedback and comments after chiropractic care. Please read our patient testimonials below to see what other people have achieved through their tailored treatment plans with us. Share your stories too! Click here to send us your feedback so that we can help to spread the word about the benefits of natural YourBack Chiropractic care.
For more information, or to schedule an appointment contact us today.

Dr. Andersen is Excellent
My husband and I have been patients for 20 to 30 years. We have a sense of well-being, and pain relief after our treatments, which we never take for granted. Dr. Andersen is excellent at her calling, and has greatly improved the quality of our health, and lives, over the years. Janet is a lovely kind lady too. They are the BEST!
– Pat and Howard
Excellent and Outstanding
Excellent and outstanding in this field was able to cure me completely of my frozen shoulder with very little range of motion within 8 months despite being told by the surgeon that it would take minimum 3/4 years to resolve the same. Also treated me for sacral joint dislocation which was excruciatingly painful as my spine was locked and after only 5 sessions I was fit again. Thank you Dr Anderson!
– Roshan Khan
Exceeded my Expectations
Dr. Emily Andersen has exceeded my expectations. From my first visit with her, she gave me confidence that I am getting the best treatment for my condition/situation. Each visit is such a pleasure, I hate to leave the office. She provides me with helpful information, explains everything she is doing and why, and passes on knowledge from research and other practitioners in the industry which might be useful for me to know. I have since referred her to other people seeking similar treatment (pregnancy) and to my Doula and Hypnobirthing instructor so that they can refer other women needing care in the Mississauga area.
– Delia B.
I Felt I Am Very Well Recovered
I ignored so much about real health care over the past 5 years when I worked as a contractor: zero visits to my Chiropractor Dr. Emily Andersen. This June, after the long flight and huge jet leg, the dizziness found me; I used some products bought from the online shop, but I cannot recover by myself at all. Last week, I visited Dr. Emily Andersen, the receptionist Janet found my profile immediately after I gave her my mobile number on the phone, Dr. Emily Andersen has all my historical information in her system. I was immediately engaged in the conversation with Dr. Emily Andersen when she asked me "how do you feel" rather than "what I can do for you" – Right after one treatment, I felt I am very well recovered. Really appreciated!
Goes Above and Beyond
My family is probably what you would call ongoing tough cases because fragrances from chemicals affect both my husband and daughter's nervous systems so as a result, we see her often. Dr. Anderson goes above and beyond to sort out our problems. Her staff is always great. I would highly recommend her to anyone.
Staff is Friendly and Very Efficient
Have been with Dr. Andersen for more than 20 years, she is amazing, I suffer from migraines and she has helped tremendously, Also her staff is the best staff you will find, friendly and very efficient. I do and will recommend Dr. Andersen to my family and friends who already come here. You will love her too, If you are looking for someone who listens and does not rush you and will fix and help you try Dr. Andersen cannot say how happy I am finding and knowing her all this time.
Warm Welcoming Staff
I cannot thank Dr. Anderson and her staff enough for the warm welcoming and specific care I receive. I sleep better, feel better, and feel more positive. Highly recommend her care.
Very Friendly, Highly Professional and Always Helpful
I have been a patient of Dr. Anderson's for over 20 years. She and her staff are very friendly, highly professional, and always helpful. Dr. Anderson is highly knowledgeable and an excellent Chiropractor who I have no issues referring to anyone. What I appreciate most is her holistic caring approach to everything she does… she presents me with new suggestions and ideas regarding my lifestyle choices always focussed on improving my overall health. She is one of my most trusted health care professionals.
Excellent Care
My family and I have been patients for over 16 years and we have always had excellent care. Whether it be suggestions for helping the situation being dealt with and dedication to try to solve the problem with exercises. Always great friendly efficient staff. Great place to go.
In-depth Initial Evaluation
In-depth initial evaluation and using the activator method as part of my treatment plan resulted in incredible results over time. Dr Anderson takes time to listen and takes a great interest in her patients. I am incredibly lucky to have found this doctor. Her receptionist is also a wonderful person, always finding ways to reschedule appointments and send reminders. I strongly recommend Dr. Emily Anderson and the activation methodologies.
Take Control of My Life Without Drugs
I had so much pain from my sciatic nerve knees were in constant pain. After approx 8 sessions I can now walk up and down my stairs. I had to take control of my life without drugs, Dr. Andersen was my choice, glad I did. By the way, I like the activation method, not much into cracking and she does activation on me. Great doctor!
It Was Literally Like a Miracle
I rate Dr. Emily as an outstanding Dr. of Chiropractic in her field (I've been treated by 5 other chiropractors). This year I was diagnosed with a slipped disc. I hadn't seen Dr. Emily in several years since my family and I moved away. I went to see her July 4 and continued regular treatments throughout July and August. She is well worth the drive from where I live. Her office is open every other Saturday (should be the schedule of every doctor), and just like any other doctor, the small wait is worth it. If I go to my foot doctor I have to wait to see her. If I see my family doctor I have to wait even longer to see her for a 2-minute visit. I have no problem if there happens to be a wait of 10 or so minutes. On Aug. 25 I hit a very bad bump on a cottage road which set me back in my treatments. I didn't sleep due to severe pain for 4 nights. I couldn't do anything let alone barely walk. My husband had to drive me to see Dr. Emily on Mon. Aug. 29 since I could not drive (it was that bad). After I was treated, it was literally like a miracle. I was able to do light household duties, slept great Mon. night, and was able to drive on Aug. 30. Dr. Emily is an outstanding Chiropractor. I highly recommend Dr. Emily Anderson!
The Best Chiropractor I Have Met
I have been seeing Dr. Andersen for about 20 years now. Hands down the best chiropractor I have met before. She is knowledgeable, staying current on the latest research in her field. She is great at explaining what she is doing and setting clear expectations about the treatment strategy and duration. She is very personable. Her assistant Janet is always a pleasure to speak with, kind and makes everyone always feel welcome. If you are looking for a genuinely talented Chiropractor, then Dr. Andersen is the one for you.
An Instant Relief to Care
An instant relief to care. Always helpful very knowledgeable she takes the time to explain the treatment. Amazing experience, I have seen chiropractors before but the experience was not too great. Her office staff is also very courteous and accommodating. Overall a complete package to a fantastic experience in chiropractic health care.
Dr. Andersen and Staff Goes the Extra Mile
I have been seeing Dr. Andersen since I was in JK and I did not speak an English word. Dr. Andersen tried all her best to communicate with me in French which she is very good at it. I'm grateful to have her as my chiropractic doctor and also for what she and her staff Janet have gone the extra mile to have been very supportive of my personal tragedy. I am still her patient and I am seeing her more than my family doctor. I highly recommend her.
Best Chiropractor
BEST Chiropractor you will ever find!! My family has been treated by Dr. Andersen for over 20 years. Best decision we ever made. Dr. Andersen is very knowledgeable, compassionate, attentive to your needs, informative, and very helpful. She cares for her patients like they were her family. Excellent staff is always pleasant, very caring, and helpful! I would highly recommend Dr. Andersen!
Informative, Patient, and Extremely Knowledgeable
I had no previous experience with a chiropractor and was unsure of what to expect. Dr. Andersen was informative, patient, and extremely knowledgeable. I was in a severe amount of pain and had visited other doctors with little to no help. Since working with Dr. Andersen I have experienced drastic improvements in my pain and general wellbeing. She goes above and beyond for her patients!
Treatment and Care Were So Superior
I first saw Dr. Andersen just over 20 years ago when I lived in Mississauga. Her treatment and care were so superior to previous chiropractors I had seen over the years that even after I moved my, then young family, to Cambridge, I would still drive the 120+ KM round trip to see Dr. Andersen for adjustments! Janet and the support staff are excellent, and Dr. Andersen cares very much about the well-being of her patients and their families.
She is Excellent!
I had been to four great chiropractors before Dr. Andersen and none of them even compare. She is excellent! Emily is very knowledgeable and has helped me with a variety of health issues over the years. Whether I've had a fall, a sinus infection, allergy symptoms, issues with my ears, tendonitis pain, or lower back pain, I always feel much better after being adjusted by Emily. She has also helped me improve my nutrition and lifestyle choices. She significantly helped me through my pregnancy and helped my daughter maintain good health from birth onward. Both Emily and her receptionist, Janet, have always been very caring and loving towards me and my family. I cannot say enough about how wonderful they are! I highly recommend Dr. Emily Andersen to anyone!
I Have Never Met a Doctor So Compassionate, Caring, Knowledgeable, and Professional
Dr. Andersen has been my Chiropractor for many years. First after a serious car accident. Then several years late, after a fall in the bathtub that caused major damage to my left side from head to feet. The Doctors told me I would not work again. Thanks to Doctor Andersen and her dedication I returned to work in 7 months. I can honestly say if it wasn't for Dr. Andersen and her caring I would have spent many years in a wheelchair or be dead by now, instead of with her continued treatments and now maintenance I am living a normal life. She is always there when I need her. Janet is fantastic always willing to help me when I call the office. She is a very professional and pleasant lady. I worked in the medical field all my life and have never met a Doctor so compassionate, caring, knowledgeable, and professional. I would highly recommend Dr. Emily Andersen to anyone looking for a good chiropractor.
Dr. Andersen Has "saved my life"
I can honestly say that Dr. Andersen has "saved my life". There were many times over the last 25+ years that I was in so much pain I couldn't move. She went out of her way each time to relieve it and get me well again. Her holistic approach and constant upgrading of her own knowledge ensure she is current with new developments in the field. Her staff is always professional and genuinely interested in how things are going with her patients. I'm so grateful to the person who suggested her when we moved to the Mississauga area 26 years ago!

YourBack Chiropractic Reviews | (905) 281-8282