Meet Dr. Stan Waliczek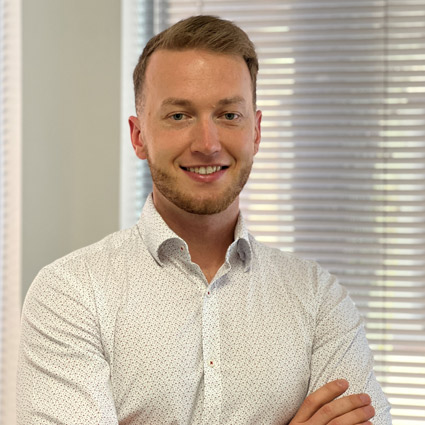 In high school, Dr. Stan always had an interest in math and athletics. During a class in Civics & Careers, a survey's results listed chiropractic as a possible career to explore. When he looked into chiropractic, he thought it would be fascinating to help people with their injuries and general wellness through movement, adjustments, and therapeutic lifestyle changes.
Chiropractic Education
Dr. Stan earned his degree from the Canadian Memorial Chiropractic College (CMCC), graduating Magna Cum Laude. In addition to his studies at CMCC, he has explored nutrition as it is another major interest of his. He has taken Precision Nutrition and First Line Therapy courses that focus more on lifestyle changes rather than a particular diet or meal plan. Dr. Stan looks forward to taking more courses and offering nutrition counseling as part of his services.
The Path to YourBack Chiropractic
Dr. Stan met Dr. Andersen in 2014. After witnessing family members getting great results from being under her care, he thought that chiropractic would be an interesting career. Dr. Stan joined our team as a chiropractor in November 2021.
Determined, hard-working and enthusiastic, Dr. Stan loves getting results for patients. "It's exciting to watch patients' frowns turn into smiles when they get out of pain."
Outside the Practice
When he's not working, Dr. Stan enjoys spending time with his family and friends. He's the second youngest of six children from a Polish-Canadian family. He loves being active, whether running, playing soccer or working out.
Get Started Today
While Dr. Stan enjoys helping patients get out of pain, he also likes to help those seeking more wellness-type care so they can enjoy optimal health for a lifetime. Contact us today to book an appointment!

Dr. Stan Waliczek | (905) 281-8282