Our Office and the Coronavirus
Our New Practises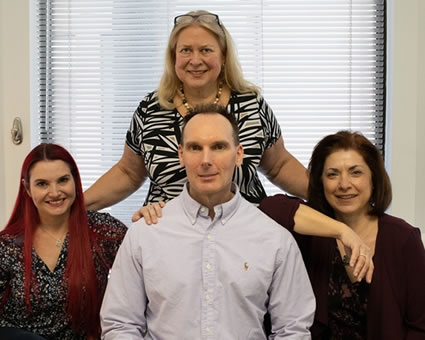 While this is our new way of practising, it should also be the typical experience that you have previously had in our friendly little office.
Jason Breedon continues his massage practice including his specialty, Microcurrent Point Stimulation (needleless acupuncture).
We are open at our usual times: all day Monday, Wednesday and Friday, Thursday (10-2) and alternating Saturday mornings. We will be closed during the lunch hour.
The staff will be screening you for any involvement with the coronavirus on the phone, in your email reminder of your appointment date and time and/or as you enter the office for your appointment.
If you do have symptoms, you should contact your medical family practitioner or call Telehealth Ontario (1-866-797-0000) for advice. You can see a more complete screening on this site at COVID19 SCREENING. Your screening pass will be recorded on an office log at each booking and at each visit (date and time in and out of the office).
Please let the staff know if you have a new problem, have had an injury, have been in a motor vehicle accident, etc. and they will book a longer appropriate visit for you. If you are not sure, please ask when you call or email to book your next appointment. If you have not been seen for six months, they will schedule a longer examination and adjustment time for you.
I will be wearing a surgical mask. You may be required to wear a mask as well. Please bring your own mask. If not, a disposable mask (a surgical mask at cost, for $2.50 including tax) may be provided for you.
You may wait in the lobby for your appointment time as long as you do self-distance two meters away from other clients.
The lobby, adjustment rooms, the massage room and the washrooms will always be sanitized for you. That includes anything that you might touch. Please bring your own water. Hydration is very improtant when getting a spinal adjustment or a massage. Supplements, dennerolls and pillows will be still be available to purchase and are now found in a cabinet behind the staff.
You will not be required to wait in your car before coming into the office. If you prefer to wait in your car, we will accommodate your needs by bringing you in when the office is all clear. If you do see that the lobby is full (one staff plus three clients), please wait outside or in the vestibule until there is more room made for you in the lobby. We will try to keep the office running on time, but that occasionally does not work out for a variety of reasons.
Your visit here should otherwise be the same as it always hs been. I will continue to give you the best of chiropractic care and lifestyle advise as I always have done. Jason Breedon will continue his excellent service as well.
If you require virtual care, Jason and Emily may provide that by a phone consultation.
Thank you for your continued support!

Our Office and the Coronavirus | (905) 281-8282